Fostering wellness for Americans and New American
communities through
culturally appropriate services
FREE CHILDCARE FOR THE FIRST 30 KIDS REGISTERED WITH AN ADULT TICKET!

ABOUT US
We strive to Educate and Integrate

Promote Wellness

Promoting wellness is much more than eating healthy and exercising. From day one, we work diligently to create a balance between mental, physical and emotional health in each person. We understand the stigma related to minority families and mental health and understand the specific path we must take to alleviate that stigma.

Eliminate Barriers

We have trained counselors to provide counseling services. Motherland Health understands that you may want to take care of yourself, but transportation, lack of childcare and language barrier may stand in your way. We work hard with each individual to eliminate those barriers by providing transportation to meetings and appointments with Motherland Health, and having capable, trained individuals to spend time with your children during your appointment.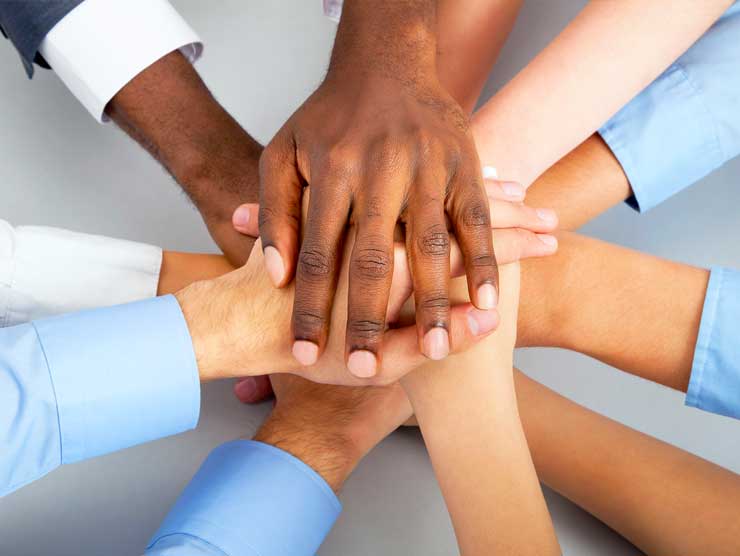 Foster Community
At Motherland Health, we understand that not everyone grew up with the same life. Our culturally trained staff works hard to understand your background and cater your care specifically to the culture that you identify with.

"With diseases, some can be cured and some not. However, feeling emotionally ill can always be cured if we know the right methods and apply them intelligently."

-Chokyi Nyima Rinpoche

"Promise me you'll always remember — you're braver than you believe, and stronger than you seem, and smarter than you think."
"You are valuable just because you exist. Not because of what you do or what you have done, but simply because you are."

Sarah Weisser - Vice President

Esther Olawuyi- Secretary

Peterson Olivier - Treasurer

Simi Kasakwe
Business Coordinator/Founder
I have had a passion for mental health and community wellness my entire life and live to make people happy. Struggling with mental health myself, I know how alone that can make someone feel. If I can take that loneliness away from just one person, it will all be worth it.


Sarah Weisser
Resource Manager/Office Manager
I have always had the selfish need to help others and enjoyed working with individuals from all walks of life. I have over 10 years of experience working in the mental health field, as well as dealing with mental health issues in my own life. I have experienced the impact that it has, not only on the individuals, but also family and community members. My goal is to help individuals and their families find and utilize the help and resources they need to live happy and healthy lives.
Justin Slusser
Mental Health Counseling Intern

I'm currently a counselor in training (intern) through the University of Mary, expecting to graduate with
a Master's in Clinical Mental Health Counseling in the Spring. Through my own journey and experiences
with family, friends, and people that I've met along the way, I've become very passionate towards
helping others and believe that we need each other in one way or another. I also believe in an
integrated, holistic approach when it comes to one's overall well-being. In my free time, I enjoy
spending time with family and friends, fishing, being outside in nature, and tinkering on projects.
Katie Smith
Mental Health Counseling Intern

I am a native of Minnesota, but have lived in North Dakota for 8 years, I am a big hockey fan and played for 25 years before following my passion for serving others in the mental health field. I am currently a counseling intern with the University of Mary, I will be graduating in the spring with a
Masters degree in Clinical Mental Health Counseling. I have always had a passion for helping others and have had the opportunity to do so on many different levels. I believe in working with the person and theirs needs to create a strong working relationship using goals, a holistic and person-centered
approach, I also try to incorporate CBT to allow positive changes.
In my free time I spend a lot of time with my 2 children, my dogs and baking when I can. I love being
outside doing things in nature or with my family.
Mental Health Counseling

We want you to be the total package.

There is no perfect route to wellness. We know that some people need more focus on their physical wellness than others, and others would rather focus on mental wellness. We work on the entire person so that they can live a balanced life, as they see fit.
Childcare

We are the village you're looking for.

You know the saying, "it takes a village to raise a child"? We can be that village for you! Let our trained staff spend time with your children playing games, exercising and having fun while you focus on achieving a healthy and well-rounded you during your counseling appointment.
We bring you to the care.

Our licensed drivers will pick you up from your home to come to your appointments with Motherland Health and bring you back home. All you have to do is let us know if you (and possibly your children) need transportation when you sign up for your appointment with Motherland Health.
We cannot serve without our Community Partners

We are always looking for individuals that are eager to help out the community, and always appreciate the generous donations that keep our doors open. If you are interested in volunteering, donating, scheduling appointments, hearing us speak about Motherland Health or just want to chat, please fill out the form below.

FREQUENTLY ASKED QUESTIONS
How can I contact the company?
You can send us an email anytime, and if you call outside of our business hours, feel free to leave a message and we'll get back to you.

How can I donate?
Clink on the Donate button and be redirected to our PayPal that is only used for organization expenses and ventures.

Where is the company located?
We are located in of Fargo, ND but will provide transportation for clients in North Dakota and Minnesota within a 40 mile radius.